Curriculum under the microscope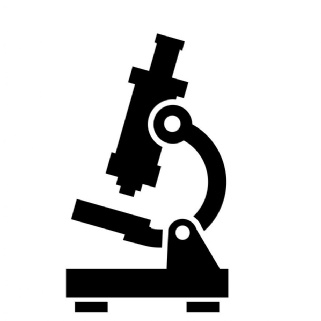 What knowledge, skills, attitudes and values will your pupils develop in order to share and thrive in their world in 2030? (The Future We Want, OECD)
This is a crucial question for all school leaders, and its answer will shape our curriculum decisions. Is our current system fit for purpose? Are our current curriculum and assessment structures effective in meeting the needs of our children?
The school curriculum and the National Curriculum are different. The National Curriculum is compulsory for maintained schools but not for academies. It is detailed some subjects, and cursory in other, and in both cases should only form part of the full school curriculum. Leaders have the opportunity to design their school curriculum around their priorities and in response to their local context.
Ofsted's recent draft Education Inspection Framework (EIF) places the curriculum under the microscope, and provides an opportunity for schools to conduct a curriculum review. Schools must consider how their ethos and philosophy drive the curriculum (the intent), how well this curriculum intent is designed and shared across the school (the implementation), and the evidence that the implementation is effective (the impact).
Many of our curriculum decisions are driven by high-stakes accountability, which has increasingly become through examinations. Everyone has an opinion about exams. We have all experienced them, and often feel strongly about them, either positively or negatively.
"Scrap 'pointless' GCSEs" (Robert Halfon MP, BBC website, 11/02/19)
"Overhall 'narrow' A levels" (Prof Sir Venki Ramakrishnan, BBC website, 12/02/19)
Exams are the culmination of a programme of learning, and are only one way of assessing this learning. Why are exams so prevalent? Probably because they are relatively simple to administer, efficient and reliable in a low-trust system.
There are alternatives. Coursework, formative assessment, skills matrices, national reference tests – these could all be used to build the picture of a system's performance.
We know that, in any system, "What gets measured gets done." So what do we want to measure? Organisations like the National Baccalaureate Trust have been working to develop frameworks to recognise and reward the spectrum of students' achievements and development, whatever their background or starting point. In reality, such a framework probably needs to start from where we are, using GCSEs and the rest of our current suite of qualifications.
There are reasons to be cautions about the draft EIF. For example, it states one of the factorsthat research and evidence indicates makes for effective education is that "the curriculum remains as broad as possible for as long as possible." The English exam system leads to curriculum narrowing sooner than most countries. This raises some interesting questions:
o Is a child's experience at KS2 particularly balanced?
o Will the majority of schools revert to a 3-year KS3?
o What does a broad curriculum at KS4 look like in your context?
o Should schools encourage breadth at KS5, as happens in many other systems internationally? (We could call it a Baccalaureate.)
I am confident that school leaders in the system will balance the nuances of the EIF with the principles of their curriculum intent. Having reviewed the curriculum in several schools, I have noticed that most school leaders understand these tensions well, and are fully supportive of holistic curricula. Areas for development I have raised have included:
How well leaders and teachers understand and build on prior learning at the start of a key stage, particularly following a change of school
How effectively learning is planned through a key stage to embed and consolidate knowledge and skills
The extent to which the curriculum intent is disseminated and shared across the organisation
There is an opportunity for school leaders to become creative curriculum designers. If we are bold, perhaps by 2030 we will schools confidently tailoring their curriculum to their local context, with carefully designed programmes of learning ensuring strong progression with assessment informing the process rather than driving it.
Then we might ensure children develop the attitudes, skills, knowledge and values they need in order to share and thrive in their world in 2030.