Equalities and Diversity
Developing Your Leadership:
BAME Professional Learning Community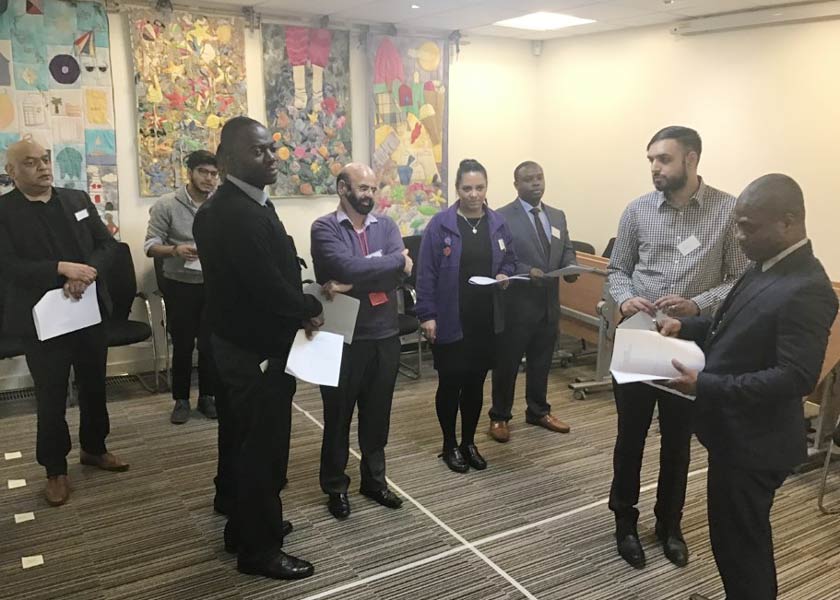 Milton Keynes is one of the fastest growing and most diverse cities in Europe. It is expected to double in size between 2020 and 2050. Evidence shows that there are enduring diversity challenges within the school leadership workforce.
The DfE School Workforce census data (Nov 2015) demonstrates significant under-representation issues. For example, Only 3.1% of heads are from Black, Asian and Minority Ethnic (BAME) groups compared to 7.6% of all teachers.
Our equalities and diversity programme aims to address this under-representation in order that our school leaders of the future will be as effective as possible in shaping the opportunities for our children and young people.
The BAME Professional Learning Community (#BAMEplc) aims to promote the diversity of school leaders from Black, Asian and Minority Ethnic (BAME) groups in Milton Keynes and the surrounding areas, and thus have a more representative workforce.
We are currently hosting our 4th consecutive year of the Developing Your Leadership (DYL) bespoke programme which helps school leaders from BAME backgrounds to develop their leadership skills and experience, and to be successful in progressing to the next stages of their careers.
This is a highly effective and engaging, nine-month programme for teachers from any BAME background who are looking to step-up, develop or move their career into leadership or maybe considering a move in the near future.
Programme benefits:
Increased confidence, self-awareness and interpersonal skills
Network with school leaders from BAME backgrounds
Training in and feedback on applications and interviews
One-to-one coaching
Programme details:
6 twilight sessions at the LTC
#BAMEintoleadership annual conference
One-to-one coaching opportunities
Mock interview
Subsidised annual #BAMEintoleadership dinner
"The course boosted my confidence and self-belief."

#BAMEplc course participant
"Fantastic course providers, really motivational.They have inspired me to move forward in my career."

#BAMEplc course participant